Posted by Pharmics on 11th Jan 2022
Among those with low iron levels, a condition known as iron deficiency anemia will often take place. This condition signals that your body is not able to carry enough oxygen through the blood, a process that's aided by iron, and may lead to several negative symptoms and even long-term health risks -- luckily, though, it can usually be avoided with the right behaviors and approaches.
At Pharmics Inc., we're here to help. We offer a wide range of iron supplements that are often a major resource to those dealing with iron deficiency anemia or related low iron levels, including pregnant women who may be at particularly high risk of these conditions. In addition to these, what are some other tactics that can be taken to limit or even entirely prevent the risk of iron deficiency anemia forming? This two-part blog series will go over several.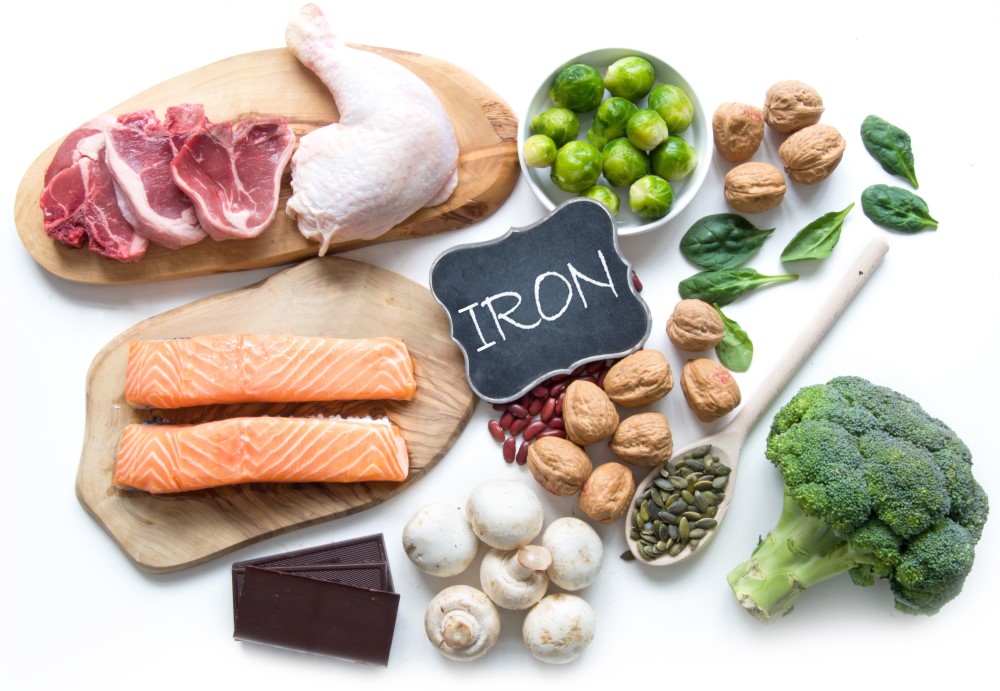 Healthy Food Choices
The foods you eat play a huge role in the quantity and quality of iron in your body, so it's important to make smart choices. Including plenty of red meat in your diet is a great way to boost the levels of iron you take in, but this should also be paired with other sources or groups of food.
Vegetables like spinach and kale are high-quality iron providers that work well at boosting health overall even though they may not be high in iron content. Beans and other legumes are also excellent for this, and offer a host of health benefits even when completely lacking in iron -- rice and whole-wheat bread can also take its place alongside these foods to make sure your intake is well balanced.
Increasing Iron Absorption
One additional area to consider when making food and beverage selection during your daily life is how well iron is being absorbed into your bloodstream. There are numerous foods and drinks that actually help this process, including many fruits and vegetables -- options like strawberries, broccoli, orange juice and many others that are high in Vitamin C will all boost the amount of iron absorbed by your body even as you enjoy their other health benefits, and will go a long way toward preventing anemia.
Iron Supplements
As we touched on above, iron supplements are often a major resource for those who have historically been struggling with low iron levels and the risk of anemia. Iron supplements provide the body with additional iron the same way dietary sources do, but in a concentrated form that's easier to take and store. This means they're an excellent option for those who have been struggling with anemia despite their best diet efforts.
Pharmics Inc. offers a wide range of these supplements for numerous different clients. To learn more about our products or other strategies for preventing iron deficiency anemia, speak to our staff today.
Note: Contact your healthcare provider before taking any iron supplement.
WARNING: Accidental overdose of iron-containing products is a leading cause of fatal poisoning in children under 6. Keep this product out of reach of children. In case of accidental overdose, call a doctor or poison control center immediately.
Statements on this page have not been evaluated by the Food and Drug Administration. Ferretts Iron product are not intended to diagnose, treat, cure, or prevent any disease.