Posted by Pharmics on 9th Mar 2021
In part one of this two-part blog series, we went over some basics on why many pregnant women take iron supplements along with prenatal vitamins during their pregnancy. Iron is hugely important during the pregnancy process, responsible for delivering oxygen and nutrients to your baby as it grows, and many mothers will require supplementation of their iron levels due to the high demands here on the body.
At Pharmics Inc., we're happy to offer several high-quality iron supplements for not only pregnant women, but also any other group who requires them, including babies, kids, men and others. Today's part two of our series will dig a bit deeper into the specific risks of iron deficiency for infants themselves and not just the mother, plus the amounts of iron generally required based on the baby's birth status and some other basic qualifiers.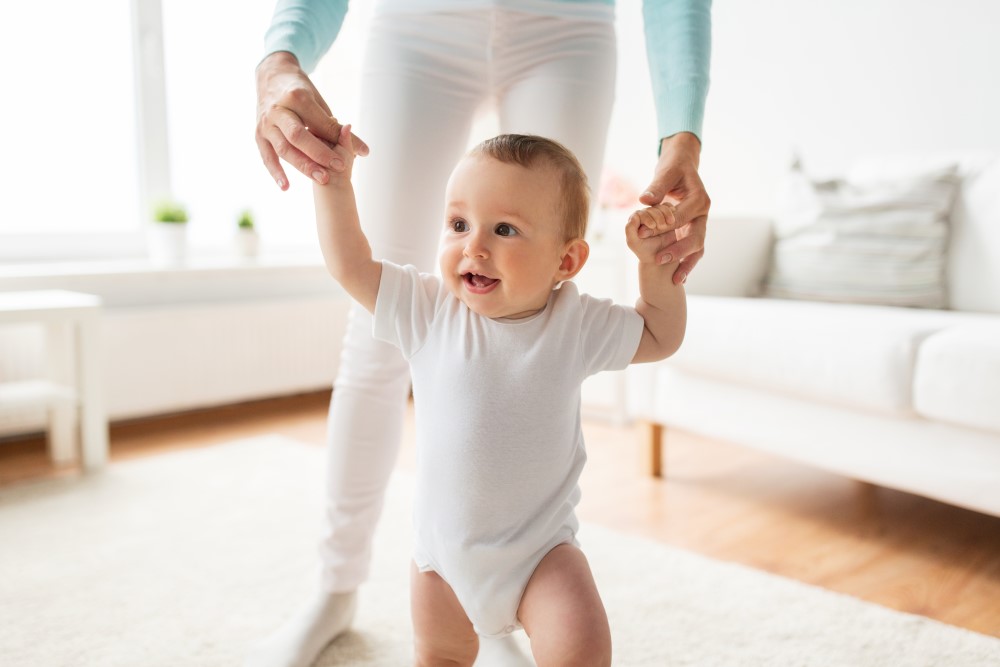 Risks of Infant Iron Deficiency
Iron deficiency is the single most common nutrient deficiency found in babies and toddlers, but luckily it's also easily preventable with the right steps, including iron supplementation by the mother. However, if iron deficiency is not prevented or remedied in infants, there are possible negative results:
Both iron deficiency and iron deficiency anemia in infants may lead to long-term issues with neurodevelopment and behavior, including some that might be permanent.
Iron deficiency anemia in infants also increases lead absorption, meaning preventing this condition also limits the chances of lead poisoning in infants.
Generally, for infants ages 6-12 months, 11 milligrams of iron should be consumed per day. However, as we'll go over in our sections below, this will vary depending on the birth status of the child.
Standard Term Healthy Infant Iron Needs
If your baby was born within the normal term range and not prematurely, plus does not show any notable iron issues on initial testing, they will generally have the right amounts of iron for their first four months of life. However, after this point, they may require iron supplementation in the following forms:
Breastfed infants: If your infant is fully breastfed, they require 1 mg/kg per day of oral iron as a liquid supplement after four months, up until the point where the proper iron-containing foods are introduced into their diet.
Partially breastfed infants: If your child receives more than half their feedings as human milk and haven't had supplementary food containing iron, they will need 1 mg/kg per day of oral iron until such foods are introduced.
Formula-fed infants: If your baby has only been fed formula, they generally will not need iron supplementation for the first 12 months of life, as formula is high in iron.
Preterm Infant Iron Needs
However, if your child was born preterm, or with fewer than 37 weeks of gestation, their iron status will be highly variable – most iron for infants is added during the third term of pregnancy, so premature babies might miss much of this. The general requirements here:
Breastfed preterm infants: Must receive an elemental iron supplement of 2 mg/kg per day starting at one month of age and running through 12 months, or until the infant is weaned to iron-heavy formula or starts eating foods that meet these needs.
Formula-fed preterm infants: Most will not need supplementation, but just under 15% of such infants between four and eight months old will need some – this amount will vary.
For more on infant iron needs and how iron supplementation helps meet them, or to learn more about iron supplementation during pregnancy or any of our other supplements, speak to the staff at Pharmics Inc. today.
Check with your physician before taking an iron supplement or giving an iron supplement to an infant or any child.
*WARNING: Accidental overdose of iron containing products is a leading cause of fatal poisoning in children under 6. Keep iron containing products out of the reach of children. In case of accidental overdose, call a doctor or poison control center immediately.
Statements on this page have not been evaluated by the Food and Drug Administration. These products are not intended to diagnose, treat, cure or prevent any disease.